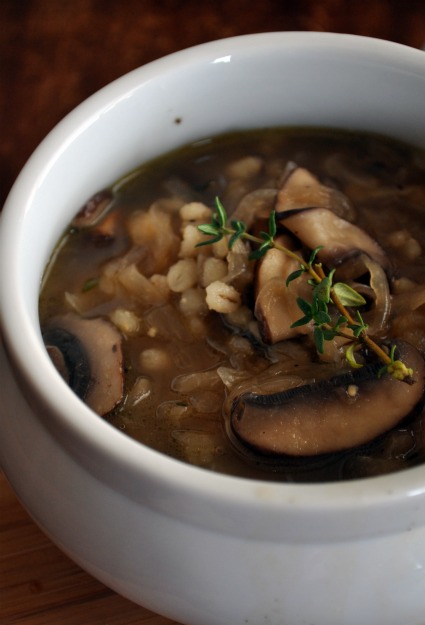 Well, it's starting to get chilly in the evening and the leaves in my back yard are starting to compete with a spot on the lawn. I enjoy a nice chill, but I enjoy fall cooking even more.
This is one of my all-time favorite recipes for the onset of autumn.
From Mountain Mama Cooks, here is French Onion & Mushroom Soup!
A couple of notes from the kitchen: I add the barley to the soup dry, not cooked. This will require more liquid, but I add some water to accommodate for it. I also use vegetable broth in place of beef broth, and I try to use my own broth.

I also add some cooking time so the barley gets nice and tender. It stretches the soup a little further and makes it a hearty meal for when the sun goes down.
This recipe makes enough for a few dinners, and it's even better after a day or so. It's fantastic with some homemade bread after pumpkin picking or baking an apple pie.